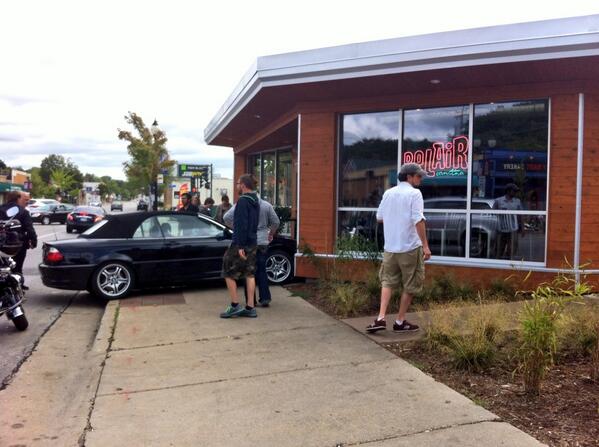 A BMW bumped into Belair Cantina, 6817 W. North Ave., Monday after rolling from the gas station across the street, apparently without a driver.
The car had not been in park.
The car is said to have damaged a planter, but did not break the big windows that face the street. No one was injured.
"It was extremely minimal damage and not a big deal," said a Belair spokeswoman. "Not a single window was broke."
She said Monday that no fixing-up had been done, and there was little that needed doing.
This site uses Facebook comments to make it easier for you to contribute. If you see a comment you would like to flag for spam or abuse, click the "x" in the upper right of it. By posting, you agree to our Terms of Use.
E-mail Newsletter
Your link to the biggest stories in the suburbs delivered Thursday mornings.

Enter your e-mail address above and click "Sign Up Now!" to begin receiving your e-mail newsletter Get the Newsletter!